All phases of cleaning new building and new construction
Since 1992, Priority 1 Cleaning, Inc. has provided comprehensive, first-rate interior cleaning for new construction projects across Southwest Washington and the Portland metro area. Our highly-trained staff can take on any job, whether large or small.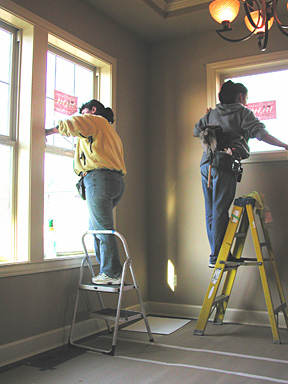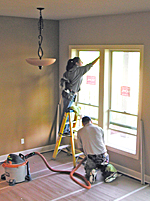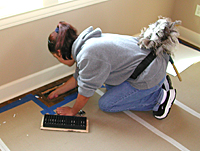 ---
Unlike most other cleaning services, we even have a separate window crew to keep up with your fast production schedule. And if you're looking for a cleaning service that has experience with prevailing wage jobs, we're the ones to call.
From new and custom homes to apartment complexes, hotels and business parks, you can count on us to cover – and clean! – all the bases. We offer a number of construction cleaning options to fit your individual needs. You do NOT have to pick all phases listed below, choose only the ones that fit your needs:
The first of five cleaning phases that a new home undergoes. This ensures that the painting contractor has a dust-free environment before interior painting begins.
Removes any dirt in the home prior to carpet installation. Material trapped under the carpet can cause premature wear or damage to the carpet.
03
Quality Inspection (Q.I.) Clean/Finish Clean:
The new home is prepared for a quality inspection for any potential product defects. The Q.I./Finish Clean is the most extensive clean in the process.
04
Homeowner Walk-Through Clean (Spiff 1):
The fourth cleaning phase in the series is completed one day before builder presents the home to the new owner.
05
Homeowner Sign-Off Clean (Move-In/Spiff 2):
Ensures a move-in ready home for the new homeowner.
A complete interior clean that includes windows in and out. This is a stand-alone service performed after the home is 100% finished and free from all other trades.
Delivering professional results that's what we do best.
Try us out and see for yourself why so many area construction companies trust Priority 1 Cleaning to get the job done right. Call us today to learn more about our new construction cleaning. Or simply fill out our short contact form and one of our team members will get back to you promptly.