At Your Service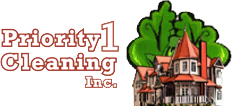 We'd love to hear from you. Fill out this form and one of our team members will contact you shortly to discuss your cleaning needs. Or if you prefer, simply give us a call.
Office Phone: 360-772-2343 WASHINGTON
Office Phone: 503-632-3072 OREGON
Fax: 503-632-3071
Call for mailing or physical street address. For email please use the form below. We like to hear from you, please submit your questions and information.